Delta Dancers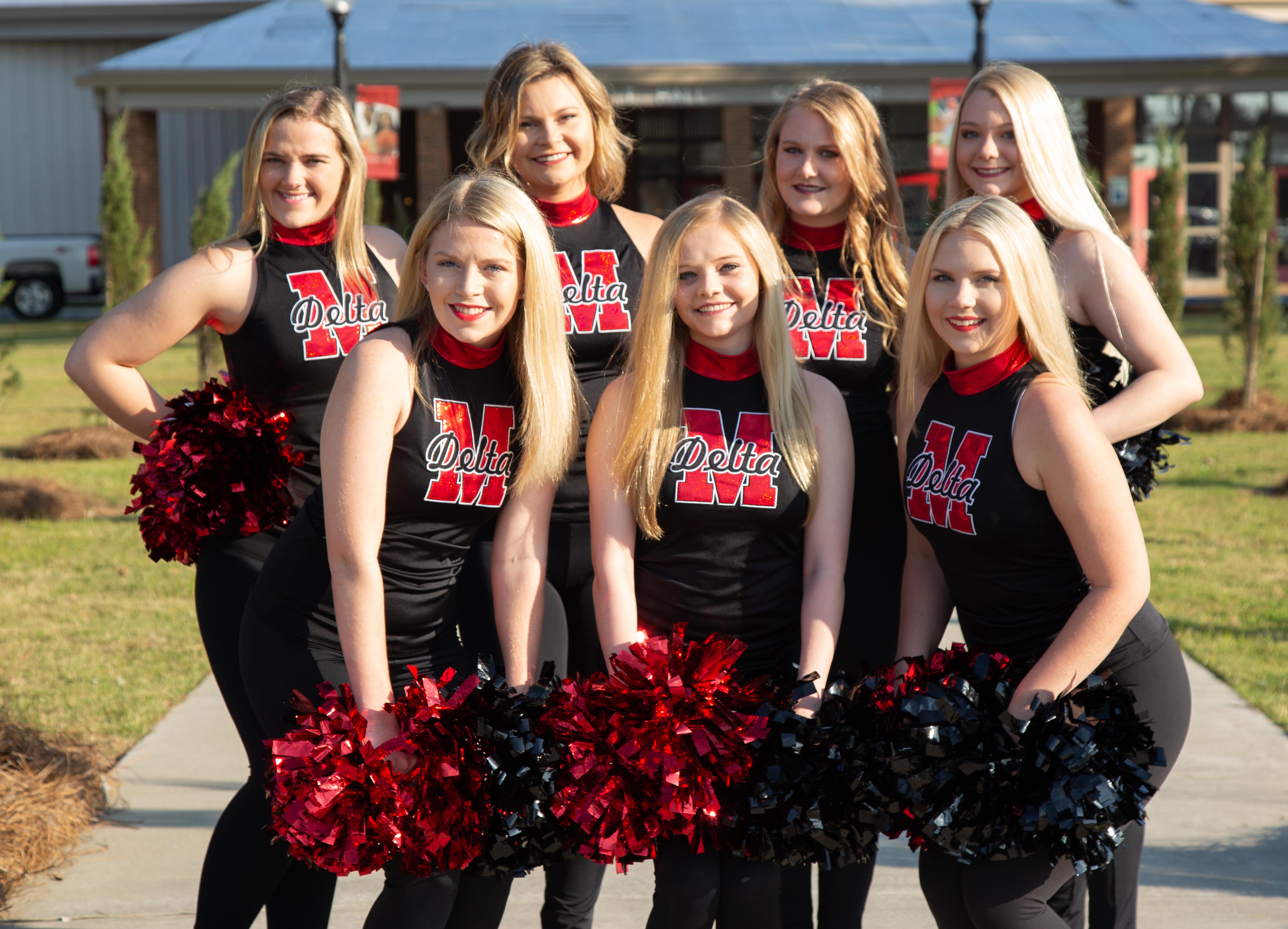 ---
Group Information
The Delta Dancers are the official dance team of MS Delta Community College and represent the oldest dance line on the MDCC campus. This feature group performs with the MDCC Marching Band at football games, at campus pep rallies, basketball games, and campus events. All Delta Dancers receive a FULL SCHOLARSHIP covering room, tuition, and meals, as well as, class credit for participation on the team. Commitment is for 1 full academic year. The season begins during the summer with several practices in July and scheduled practices and a camp in August. It is required that dancers reside in the residence halls and maintain at least a 2.0 GPA in a minimum of 12 hours of academic, health science, or career-technical courses each semester.
Try-Out Information
The Delta Dancers consist of a very talented group of young women from around the state who are chosen each spring in a special audition. Try-outs are open to any student who has been accepted to MS Delta Community College, or is an entering freshman or transfer student. Previous studio or team dance experience is highly recommended but not required.
Technique
Jazz Technique
Straight Leap
Kicks (both waist and high/moving and stationary including High Jump Kicks)
Single/Double Pirouette
Optional Jazz Skills – triple pirouette, scorpion, front/back walkover, splits, etc…
Hip Hop Technique
Kip Up or Pop Out
Toe Touch
Optional Hip-hop Skills - handstand forward roll, elbow cartwheel, rubber band, etc…
You will also be allowed to share any other technical skills that are not included above, but that you feel highlight your dance abilities and versatility.